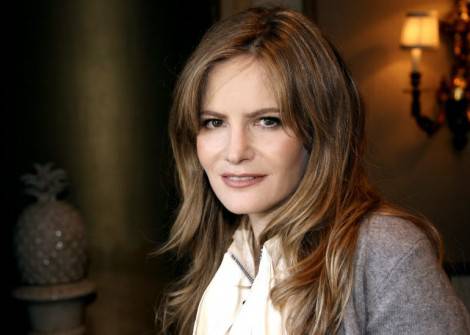 Jennifer Jason Leigh è apparsa per la prima volta alla ribalta accanto a Sean Penn, Phoebe Cates e Nicolas Cage come l'adolescente struggente e innocente Stacy, nel film di Amy Heckerling, Fuori di testa. Sei anni dopo, ha ottenuto il premio come Miglior Attrice non Protagonista dal New York Film Critics Circle e dal Boston Society of Film Critics per le sue interpretazioni di Ultima fermata Brooklyn di Uli Edel e di Miami Blues di George Armitage.
Rischiosi e complessi sono i personaggi diventati la cifra stilistica di questa attrice che scompare camaleonticamente nei suoi ruoli. Leigh ha lavorato con molti dei più coraggiosi e controversi registi del nostro tempo. Ha recitato in due film di Robert Altman Short Cuts e Kansas City e con Joel e Ethan Coen per Mister Hula Hoop, Barbet Schroeder in Single White.
Female, con David Cronenberg in Existenz, con Jane Campion in In the Cut, con Agnieszka Holland in Washington Square, con Sam Mendes in Road to Perdition e con Ulu Grosbard in Georgia, quest'ultimo prodotto con il regista, e per il quale è stata insignita ancora una volta dal New York Film Critics Circle come Miglior Attrice. La sua performance le è valsa anche il Montreal Film Festival Award come Miglior Attrice e la sua seconda nomination all'Independent Spirit Award.
La collaborazione di Jennifer Jason Leigh con Robert Altman è continuata quando lui la scelta per il ruolo di Dorothy Parker nella sua produzione diretta da Alan Rudolf Mrs. Parker e il circolo vizioso, una performance che le è valsa una nomination ai Golden Globe, il premio come miglior attrice dalla National Society of Film Critics, il Chicago Film Critics Association e la sua prima vittoria agli Independent Spirit Award.
Tra gli altri suoi film ricordiamo: Rush, di Lili Fini Zanuck, Fuoco Assassino di Ron Howard, The Big Picture di Chrisopher Guest, The Machinist di Brad Anderson, Palindromes di Todd Solondz. Nel 2000, ha vinto il premio come miglior attrice al Tokyo International Film Festival per il film dogma Il Re è Vivo.
Jennifer Jason Leigh ha debuttato come sceneggiatrice e regista nel 2001 con il lodato, The Anniversary Party, che ha co-scritto e co-diretto con il protagonista Alan Cumming. L'Independent Spirit Awards ha onorato la coppia con la candidatura a Migliore Opera Prima e Migliore sceneggiatura, e il film ha ottenuto una citazione di Eccellenza dalla Filmmaking del National Board of Review.
Tra i lavori fatti dall'attrice a Broadway ricordiamo Cabaret con Alan Cumming e diretto da Sam Mendes e Proof di David Auburn. Nel 2006, la Jennifer Jason Leighè ritornata al teatro di New York per la prima americana diretta da Mike Leigh di Abigail Party.
L'interpretazione le è valsa la nomination al Drama Desk e al Lucille Lortell come Migliore Attrice. Ha anche recitato nel dramma radiofonico, Anomalisa, scritto e diretto da Charlie Kaufman presso la UCLA Royce Hall di Los Angeles.
Ha recitato in Margot at the Wedding di Noah Baumbach nel ruolo di Pauline, la sorella di Margot. Il film è una riflessione cruda ed intima della natura dolorosamente divertente e selvaggia delle dinamiche di pari livello. Jennifer Jason Leigh ha recitato al fianco di Nicole Kidman e Jack Black. Il film è prodotto da Scott Rudin e distribuito dalla Paramount Vantage. Ha anche preso parte al film del regista e sceneggiatore Charlie Kaufman, Synecdoche, New York con Philip Seymour Hoffman e Catherine Keener.
La sua impressionante e variegata carriera è stato onorata con numerose retrospettive, tra cui la prestigiosa American Cinematheque, Telluride Film Festival, al Museum of Moving Image di New York. Nel 2002, la Film Society del Lincoln Center ha presentato Jennifer Jason Leigh con Young Friends of Film Honors.